Resources for Technical Writing
There are many online and offline resources for technical writers. In addition to sources geared specifically at technical writers, there are organizations and Websites dedicated to professional writing and information technology, expanding the pool of information for technical writers.
Online
A great place for technical writers to seek information is the Society for Technical Communications (www.stc.org). This organization is for technical communications as a whole, and is not dedicated solely to writers. STC offers valuable information for technical writers, including links to local chapters, a job search area, publications and educational information, and benefits available only to members. Technical writers gain greatly from joining STC.
Another good site is the technical communications library at tc.eserver.org. This site houses an impressive amount of information in the technical communications field. The main categories are writing, documentation, design, careers, and workplace.
Many Web sites host technical writing articles, such as suite101, about.com, or ezinearticles.com. These and general search engines can be a solid place to begin searching for relevant articles.
Offline
The Internet is an outstanding place to look for information. Many technical writers, however, will benefit from offline sources such as books, trade magazines, and professional journals. Textbooks can be especially helpful when trying to master a new skill, such as programming. Two books that every professional writer should be familiar with are The Chicago Manual of Style and the AP Stylebook. Learn proper formatting and the two universal styles of writing from these classics.
Professional Associations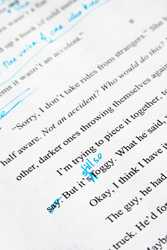 The Society for Technical Communications (stc.org) is one of the most recognized professional organizations for the technical communications industry. STC was established to promote and develop the industry of technical communications. This group has nationwide chapters and a Web site full of useful information for technical writers. Members of STC gain access to exclusive information, including job listings, training, and seminars.
The International Council for Technical Communication (INTECOM.org) is an international organization with branches in Europe, North America and New Zealand.
The Special Interest Group on Design of Communication (SIGDOC.org) is an organization that focuses on different fields in communications, including technical communications.
Many professional organizations with broader focus foster technical writers. One of these is the IEEE Professional Communication Society, which seeks to advance technical communication specifically in the field of Engineering.
Conferences
Tech writers can attend many annual conferences presented by professional associations. Writers are usually isolated workers. The purpose of conferences is for those in the industry to gather and gain insight from exhibitors and information sessions, and to network. Most conferences feature a keynote speaker, who attracts attendees because he or she is well known in the industry.
The Society for Technical Communications (stc.org) has an annual summit, usually in May. The Professional Communications Society, a facet of the IEEE (Institute of Electrical and Electronics Engineers, Inc.), is an international organization that holds an annual conference, usually in July. The conference is in Europe or North America.
---
Last Updated: 07/29/2014